Have you gotten sick of my inspiration photo yet? Okay, a different view then.
This image not only captures a great moment in the life of Captain Jack, but it also shows his basic costume wonderfully. A basic off white pirate shirt, a blue(ish) vest, and knee length trousers make the base. From there we add the waist wrap, belt and boots.
I started with what I could find. Inspiration...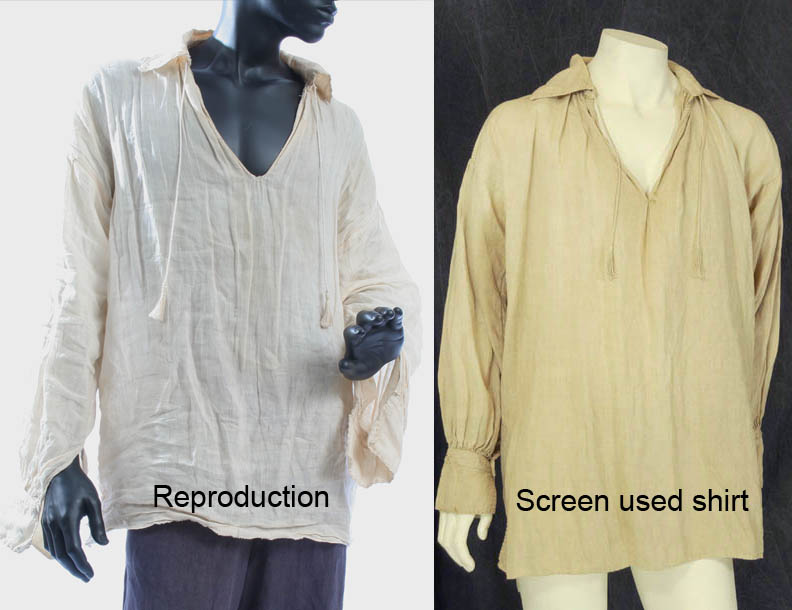 An off the rack, Halloween costume shirt got tea dyed and torn up a little for effect.
We couldn't find anything even remotely close to the inspiration. Linen trousers from the clearance rack at Kohl's were dyed and distressed.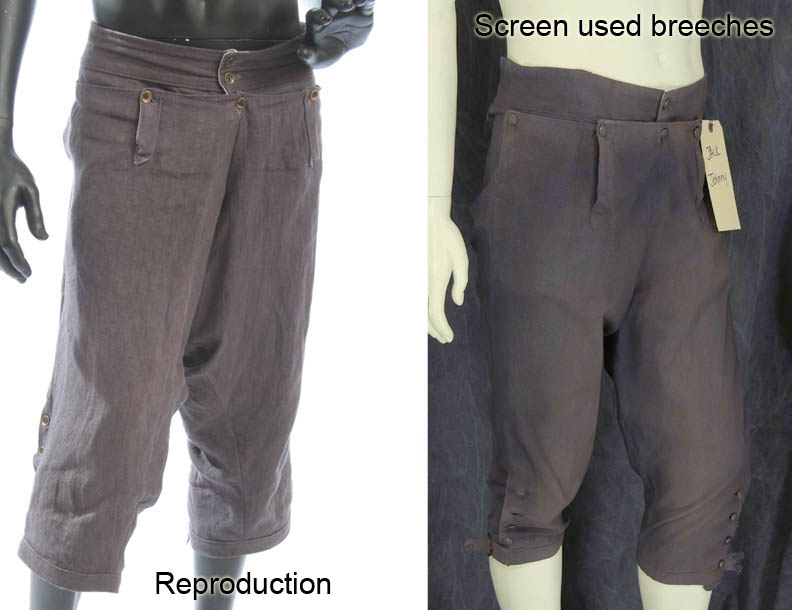 Two weeks of sun, washing, sand paper and a spray bottle of dye gave us the final look.
Mr. Shawn requested that we keep the length so he wouldn't have issue keeping everything tucked into his boots. Sometimes, comfort comes first. He'll always have the boots on, no walking on a white sandy beach in bare feet for this Jack. Now, the vest took a little more ingenuity.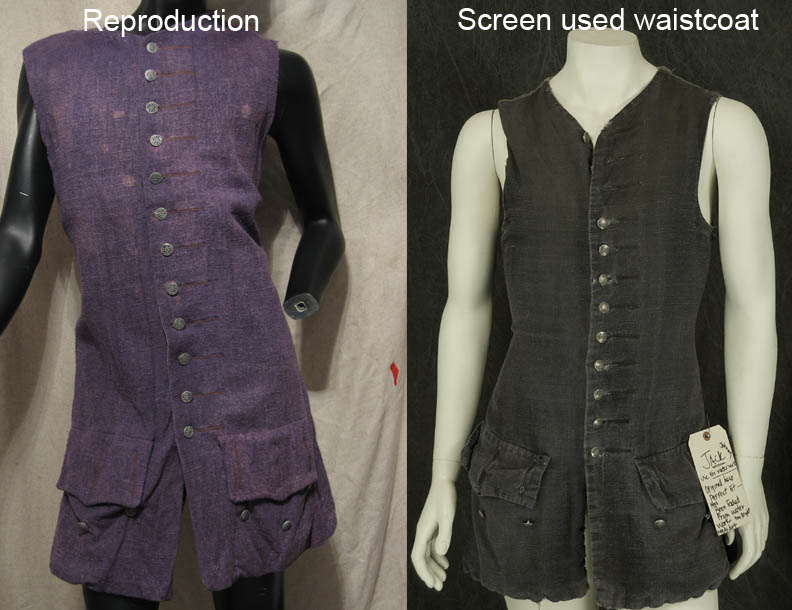 Where on Earth am I supposed to find this?! I searched every thrift store in town. No luck. What I did find was a blue men's sport coat. I wish I had a before pic. It really looked nothing like what it does now.
This was my first attempt to use a piece of clothing and morph it into a different piece. I'm pretty happy with how it turned out. My seams are anything but pretty, but they work. The only downside is that the cut is now fairly narrow. It looks great on Mr. Shawn but getting his wide shoulders into it is kind of funny. Now the fun stuff. Jack's waist band, belt and effects make his costume. The devil really is in the details. I'll have that for you guys a little later.
Stay tuned!